---
Our 68 Mustang Convertible Part V
---
Engine & Engine Bay restoration
---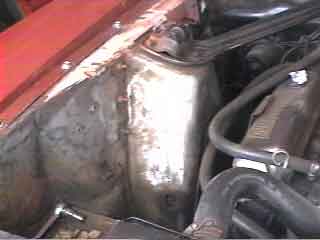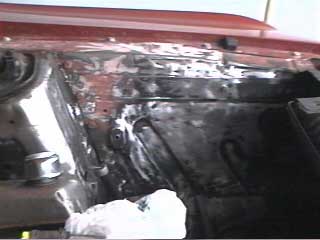 ---

After a bit (read a lot) of work the 289 and engine compartment started to look good! I had to replace the battery tray, the shock towers feature some original looking paints drips of the semi gloss back paint. After smoothing all the gunk put there from factory and some of the previous paint runs, I talked to a Mustang restorer and he told me that the restorers actually put some paint runs on purpose! Cars of that era came with some runs, etc, which should be there- go figure! If you are planing to show your car, the correct black for the bay should be a semi-gloss, not gloss black!
The engine it self was painted in blue Ford engine paint.

---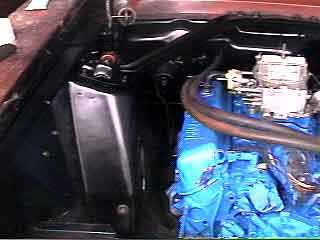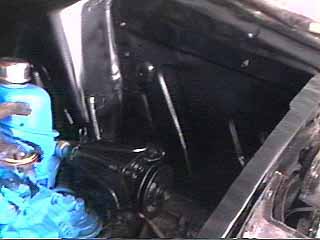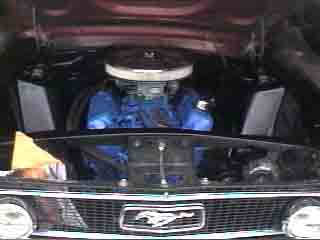 ---
Before and After!
---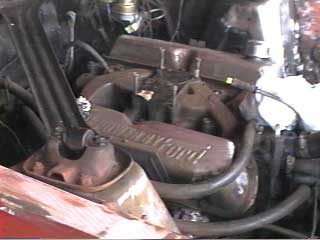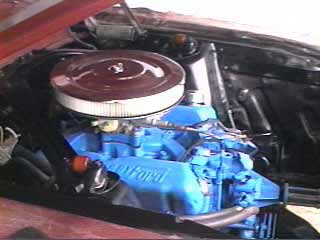 ---

Next step, put every thing back, all the electric, plumbing etc, then comes the stickers, and we're done in the engine bay!

---

289 Ci - 2V Engine, C4 Automatic, Power Steering, Power Top, GT Dress up, Deluxe interior.

---