Surfers Rides - Sharing time
Home Page
---
92 Ford Mustang LX Coupe
---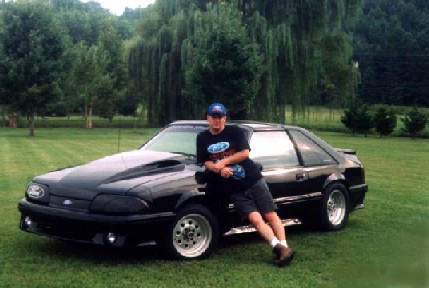 1987 GT
---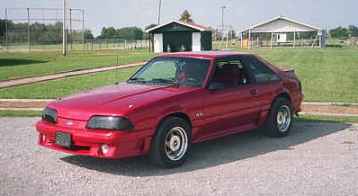 1988 GT
---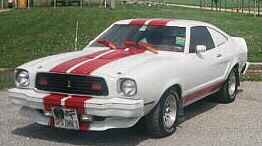 1978 Mustang 2+2 -302 Boss engine
---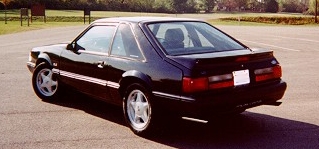 1993 Mustang LX 5.0 Mods:Underdrive pulleys - Subframe Connectors - K+N Air Filter and removal of air box silencer - King Cobra Clutch - Motorsports Adjustable Clutch Quadrant - Hurst Competition Plus Shifter
---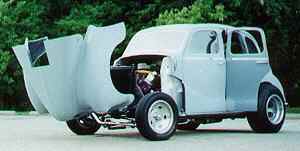 1948 Austin, ex drag car from the 60's it has a 429 bbf with dual 4's
with 250hp NOS among other stuff, ran an 11.20 at 120 mph (without NOS!)
---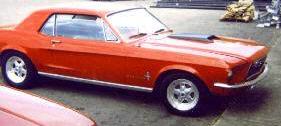 A 1967 Ford Mustang hardtop
Modifications include hood scope, wheels and tires, as well as engine and transmition mods.
---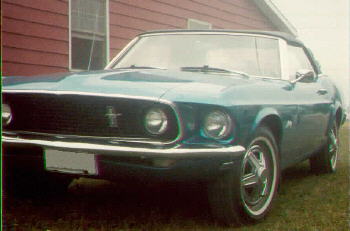 1969 Ford Mustang Convertible.
Power is in the form of a 302 V8 mated to an automatic transmission, power top, brakes and stering

---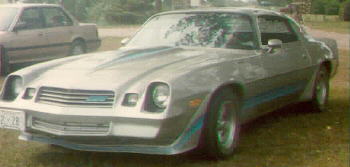 Here's an early model of the Camaro Z28, yes we accept Camaros here too.
This one is an 81 with a 350, 4V and with an automatic transmission, it's a T-roof body.
---

1994 Ford Mustang GT Convertible. 5.0 liter V8, 5 Speed manual transmission, exhaust and induction mods, Cd player, 16 ' wheels

---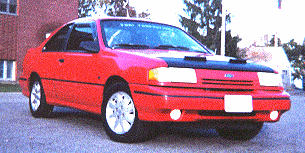 Ford Tempo GLS less than 6000 made in the USA 5 speed, V6, 3 liter.
---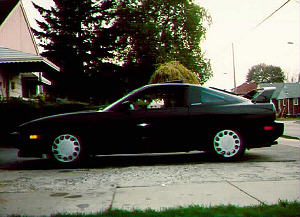 Nissan 240 SX - The imports are here.
This one is a cool black hatchback with a Supra spoiler and other interior and engine mods.

---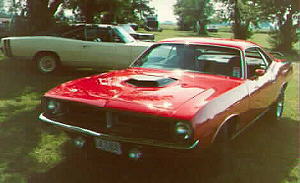 Classic line of this two cars make it difficult to choose, therefore the owner picked them booth. A Charger and a Cuda. (a Mopar or no Car fan).
---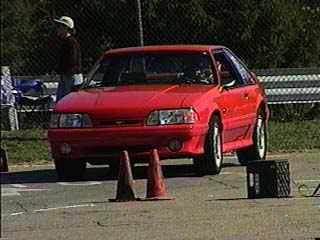 93 SVT Mustang Cobra
Mod's include sub frame connectors, lower/stiffer springs, 5 way adjustable shocks/struts, g-load brace, strut tower brace, caster camber plates, super duty rear lower control arms, windage tray, under drive pulleys, off road H pipe, and removed smog pump and air silencer.

---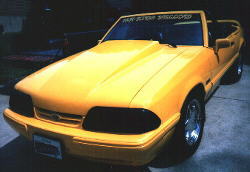 Can it get much better? A '93 - 5.0 LX Convertible. MODS: STYLING BAR, COBRA SPOILER, 4" FIBERGLASS HOOD, BBK H-PIPE, 1200 WATT KENWOOD AMP, 8" WOOFERS, AND 6 INFINITY SPEAKERS.

---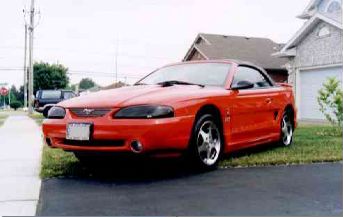 1997 Ford Mustang Cobra convertible.
4.6 dual overhead cams. 5 speed trans. fully loaded (Air conditioned, power group, cd player, etc.)
Exterior has been upgraded with Ford skirts, exhausts tips, grill and other eye pleasing modifications.
What a ride !
---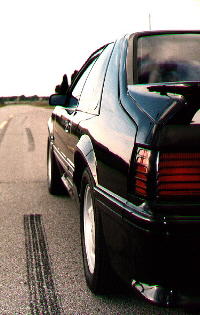 92 Ford Mustang GT.
Exhaust mods, headers, strut tower brace, g load brace plus other suspension mods and a detailed engine make this one a good performer not only on a strait line


---




91 Ford Mustang LX.
Super Charged, detailed engine, exhaust and suspension mods, stock looks - good combo.


---




89 Ford Mustang Lx.
Engine mods include headers, cam, electric fan, polished air intake, cold air intake and more.
Body mods include Cobra style stripes and Saleen spoiler.


---



98 Escort ZX2
Mods- 10 Disk Sony CD Changer, 8" Bass Cannon, Alpine alarm system, 15" rims with Dunlop tires


---


Send us a picture of your ride - we will include it in our page. (JPG format please!)